"Thank you for easing the painful decision of what to do with the remains of our beautiful dog, Naya."
—Carolyn Costanzi
Listen to our interview with Horses in the Morning!
(Discussion of composting begins 32 minutes into the show.)
See what others are saying about Compassionate Composting.
"Recently I had the sad experience of having to share one of my boarders decision to euthanize her horse. The horses pain, and the pain of making the decision made for a truly rough day. Once the horse was laid to rest, we had to decide what to do with his remains. The owner elected to enlist the services of Michelle Melaragno (Compassionate Composting). She was prompt, compassionate to both people and horse, efficient, very respectful of the horse even though the owner chose not to attend the transport, and answered all of our questions with patience and fact based knowledge. Thank you so much for making a very stressful day end with such a quiet manner in dealing with the final step for a very special boy. RIP Bryn."
—Melanie, Village View Farm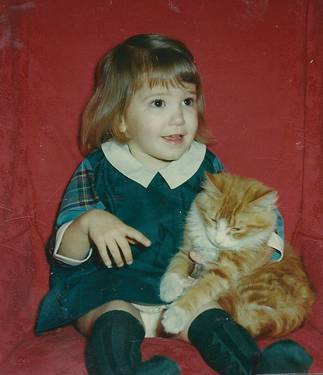 Michelle 3 years old with cat Aloysius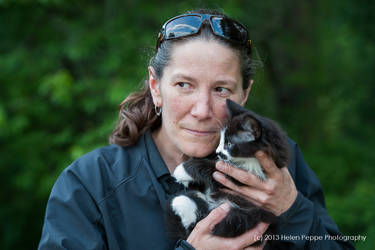 Michelle with Karma the kitten